Missing college student John Fernandez (below) vanished from Middletown NJ last month. He has not been seen or heard from since.
The 22-year-old accountant major was first reported missing by his family in mid December, after he allegedly failed to return from a walk in the Natco Lake region on Sunday the 13th and, thereafter, lost contact with them.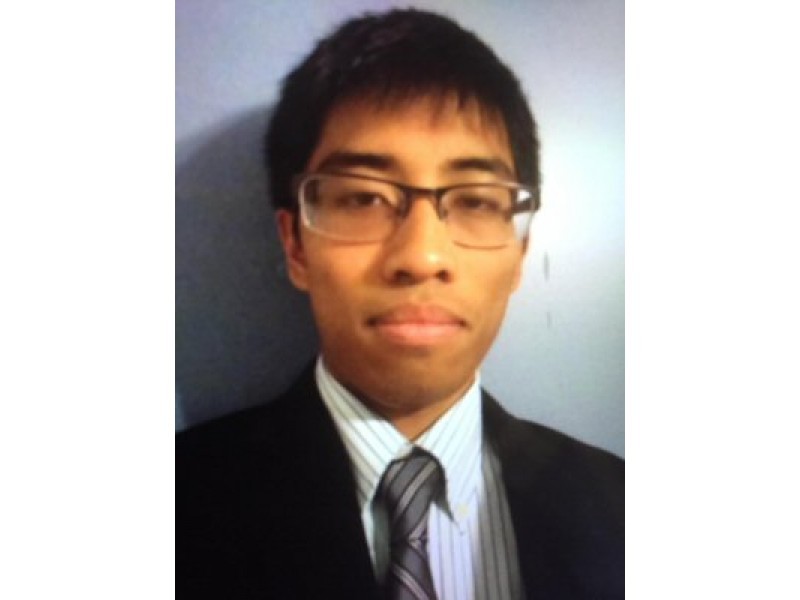 A preliminary investigation turned up John Fernandez's cell phone in a ditch off Highway 36 near the Gramercy Lakeside Manor, but there were no other signs of the missing young man.
Police have utilized K9s, all-terrain vehicles, helicopters -- and even divers -- in the massive search for him, and similarly report that they've found "no clues" as to his fate or whereabouts.
Weeks later, John Fernandez is still gone without a trace, and his worried loved ones are now asking for the public's help in solving his mysterious missing persons case.
Fernandez is a slender Filipino male, about 5-foot-10 with dark hair and brown eyes. He was thought to be wearing a gray leather jacket with a hoodie and black high-tops on the day he disappeared.
Anyone who knows what happened to him should alert Detective Kelly Godley of the Middletown Police Department at (732) 615-2120. Tips also can be anonymously posted in this article's comment section.