The parents of 20yo Adrian Lynch (below), who went missing from Jersey UK four months ago, has renewed pleas for help in finding his body.
Adrian 'Addy' Lynch
vanished this past winter after leaving a Christmas work party in a taxi sometime around the witching hour.
The cabbie reportedly dropped him off on the evening of December 5th in the Carrefour Selous area of St Lawrence, which is approximately one mile from Lynch's residence.
He was then observed traveling on foot through that neighborhood by a number of eyewitnesses, and filmed as well by several surveillance cameras.
But where the youth went after that, and what happened to him there, is still a mystery.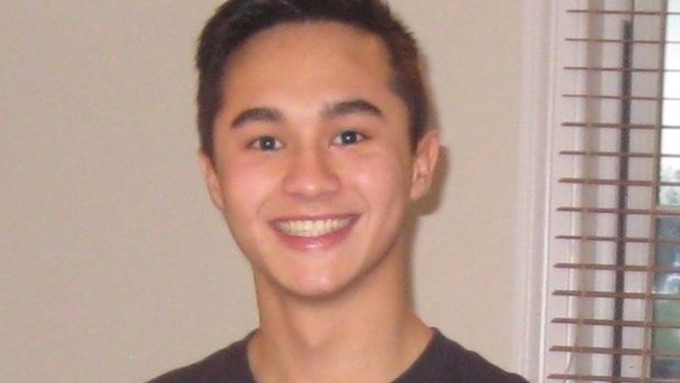 Jersey island police believe
Adrian Lynch
was "disoriented" from drinking and suffered a fatal "misadventure" that night; which seems likely because the young electrician hasn't been seen or heard from since.
However, months later there are still no hard clues as to Lynch's actual fate, and nothing but a few personal possessions were ever recovered from the area he was last sighted alive in.
This week Adrian Lynch's parents are issuing new fliers listing some of those items -- and others -- he had on him when he disappeared, in hopes of refreshing people's memories and reigniting interest his unsolved missing persons case.
These are as follows:
1. a Ford Fiesta car key
2. a Yale house key
3. a pair of black shoes (which may have come during an accident)
4. a blue suit, white shirt, and white undershirt
5. a Signet ring
Danny and Sharon Lynch also released a written statement about the emotional impact their 20-year-old son's troubling and unexplained disappearance has had on them:
"Four months have passed since Adrian was last seen and although time is said to be a great healer, in this case that doesn't seem to be true," they jointly stated. "Not knowing where he is or what happened to him on that night is just unbearable and it feels as though things are just getting worse, the longer this goes on."
Local officials have previously assured the Lynchs that as long as their young man is
missing
his cold case will be actively investigated, although "not [as] a crime."
Indeed, police recently alerted farmers and seasonal workers arriving in the region this spring to be on the lookout for human remains or related evidence. But so far no one's come across anything.
Anyone who knows what befell Adrian Lynch on December 5, 2015, or his current whereabouts, is urged to contact Jersey UK authorities at 612612 or CrimeStoppers at 0800555111.