Police and family are asking for help in solving the Avery Danley disappearance late last month.
Danley, 22 of Turlock, has been living solo on his boat in Morro Bay for the past year or so, but vanished in thin air on January 21st.
He was last sighted that day near Harbor Patrol and/or the Blue Sky Bistro, reportedly soon after declining someone's invitation to go for a drink with them.
In the days following this last known encounter Danley's empty kayak was discovered adrift in the bay, but the missing man's family has said that wasn't an uncommon occurrence and believe it, therefore, irrelevant.

The young man's abrupt departure -- and now being gone for so long -- without contacting them, however, is totally out of character, they've assured.
The Danley's finally filed a missing person report for Avery with the Morro Bay Police Department on January 27, 2016, when they exhausted all search possibilities and still couldn't find any trace of their 22-year-old "free spirit."
Since then, the MBPD and harbor patrol have jointly conducted water searches themselves, and likewise found no sign of him either.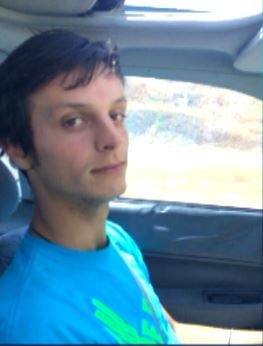 While this doesn't rule out a boating accident, or even that Avery went missing voluntarily, it's still unusual that he hasn't reached out to relatives and friends in almost two weeks:
"Anything is possible," a family spokesperson conceded yesterday. "But we're all sick to death worried about him. In our opinion, if he knew we were looking for him, he would contact us. He would not like us to be worried."
Avery Danley is a slender Caucasian male about 6-foot-3 and 140 pounds, with dark hair and brown eyes.
If you know where he is, or have other information, his loved ones urge you to contact the MBPD at (805) 772-6225 right away, or to alert Detective Gene Stuart at (805) 772-6229.